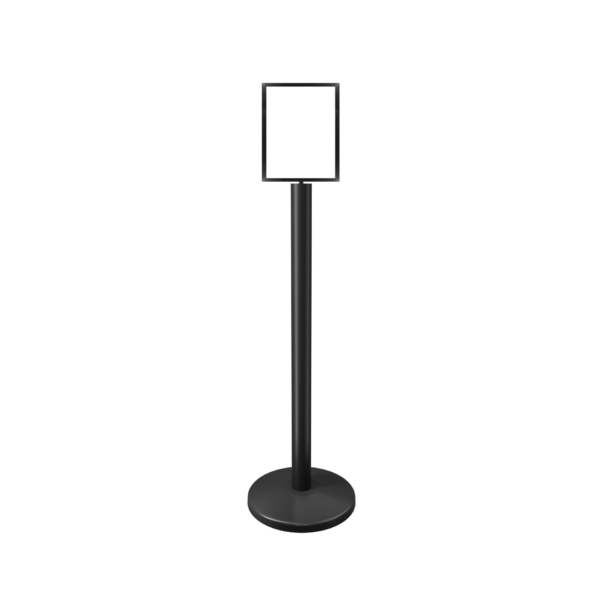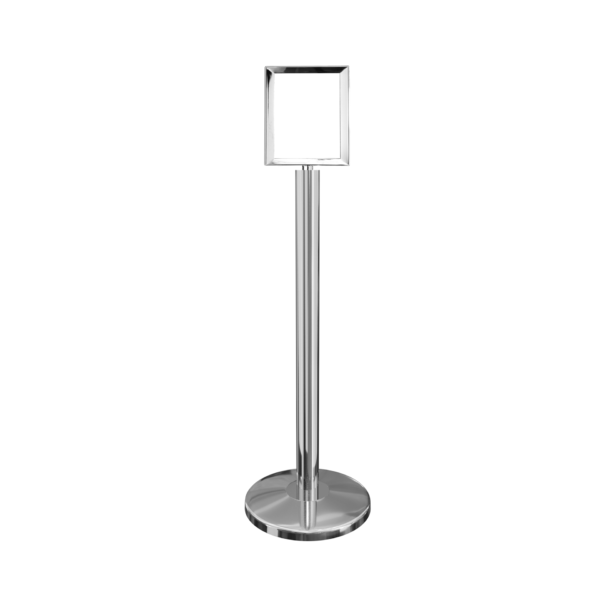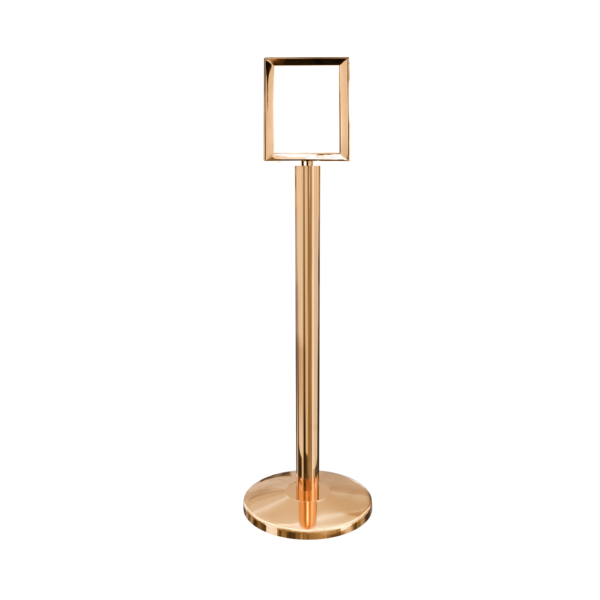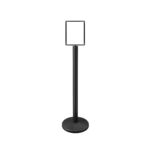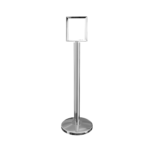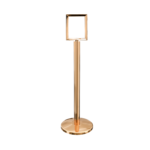 Sign Stand 297mm x 420mm (A3 Sign Size)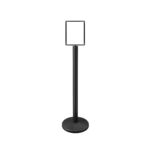 Sign Stand 297mm x 420mm (A3 Sign Size)
£90.00£108.00 inc. VAT

£90.00£108.00 inc. VAT

• 2 frame sizes available A4 & A3
• Vertical or horizontal orientation
• 3 finishes options
• Supplied with two 1.6mm thick clear acrylic sheets
• Slim 50mm tube
• Full circumference floor protector
Description
Product Details
Description
Product Overview
If you're looking for a reliable and visually appealing signage solution, our A3 Floor Sign Stand is an excellent choice. Designed with both durability and aesthetic appeal in mind, this stand is available in a range of options to suit any signage need.
The stand is built to last, with a solid, heavy base that provides stability and strength. The base is also fitted with a full circumference floor protector, which helps to prevent damage to expensive flooring. This ensures that your signage will remain in place and secure, without any risk of slipping or tipping over.
The A3 Floor Sign Stand is easy to use and maintain, with a 3.2mm top opening that makes sign replacement a breeze. The frame is supplied with two sheets of clear 1.6mm acrylic, which are perfect for use with paper signs. Alternatively, the stand can also accommodate 6mm sign material, giving you even more flexibility when it comes to creating your signage.
With two frame sizes available in both vertical and horizontal orientation, this sign stand can be customized to suit your specific needs. Additionally, there are a variety of base styles to choose from, ensuring that you can find the perfect match for your space. The stand is available in three different finishes, making it easy to coordinate with any decor.
Whether you're looking to display informational signage, advertisements, or any other type of messaging, the A3 Floor Sign Stand is an excellent option. Its combination of durability, functionality, and aesthetic appeal make it a smart choice for any business or organization.
Product Specifications
| Height | Weight | Post Diameter | Base Diameter |
| --- | --- | --- | --- |
| 1.4m | 10kg | 50mm | 356mm |