Introducing the ConePro 600: Enhancing Crowd Control with Extra Long Belt Barriers
staff
Introducing the ConePro 600: Enhancing Crowd Control with Extra Long Belt Barriers
In the dynamic realm of crowd control and safety strategies, innovation takes centre stage. At Crowd Control Company, we are excited to unveil our latest safety tool – the ConePro 600. This revolutionary product is a portable retracting belt unit designed to seamlessly attach to traffic cones with the benefit of extra long belts reducing the need for multiple cones. Join us in this blog post as we delve into the cutting-edge features of the ConePro 600 and explore how it can redefine safety and crowd management.
A Flexible and User-Friendly Solution
While traffic cones have long been instrumental in traffic management, they fall short in creating effective pedestrian barriers. The ConePro 600 steps in as a versatile, user-friendly solution, turning a line of traffic cones into a continuous and efficient barrier.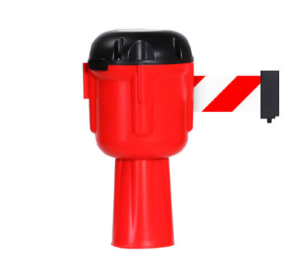 The process is straightforward: place the ConePro 600 on top of a cone and extend the belt to your desired length. This enables a swift connection from cone to cone, effortlessly creating a robust and highly visible continuous barrier. Whether you're overseeing a construction site, hosting an event, or managing controlled access situations, the ConePro 600 proves to be a game-changing asset, offering added convenience beyond the capabilities of cones alone.
Unmatched Durability with a Heavy-Duty Nylon Belt
Safety and reliability are paramount in crowd control measures. The ConePro 600 addresses this with an exceptionally robust heavy-duty nylon belt, available in variuous lengths: 6.1m, 7.6m, 9.1m or 12.6m. Engineered to withstand harsh conditions without fraying or breaking, this belt ensures reliable, maintenance-free, long-term performance regardless of environmental challenges.
Customization is key, and the ConePro 600 offers over 40 belt colours and safety messages, allowing you to tailor it to your specific needs.

Enhanced Security with Belt Lock and Brake
Equipped with a belt lock feature, the ConePro 600 ensures the belt stays securely in place, preventing unintended releases due to operator error or tampering. In case of accidental release, the built-in brake mechanism guarantees slow, safe belt retraction.
High Visibility Colours for Added Safety
Visibility is crucial for effective safety barriers. Combined with a range of hi-vis belt colours, the Long Belt Cone Top Barrier ConePro 600 remains visible even in low-light conditions.
Conclusion
The ConePro 600 stands as the ultimate solution for those aiming to enhance safety and crowd control. Its simplicity, unparalleled durability, and high visibility make it an indispensable asset in situations requiring controlled access. Elevate your crowd control game with the ConePro 600 from Crowd Control Company.